The Social Innovation and Change Initiative (SICI) is thrilled to announce the 2022 cohort of Adrian Cheng Fellows.
This year, Fellows are advancing climate justice, transforming public health, strengthening public institutions, and building more equitable education systems. They are doctors, educators, architects, nonprofit leaders, public servants, social entrepreneurs, and community change-makers. Representing six Harvard schools — HBS, HKS, HSPH, HGSE, HGSD, and Harvard College — this cohort exemplifies the strength and promise of cross-sectoral, cross-community social problem-solving.
Adele Houghton (DrPH '23) is the founder of ArchEPI, an app that catalyzes global progress on climate, health, and equity by helping green and healthy building projects reflect community needs.
Amber Nigam (SM '23) is the CEO and co-founder of the startup, basys.ai, a platform for improving metabolic health by bringing the right data and stakeholders to the table. The startup has partnered with some of the largest hospitals and payers in the US for rolling out their data-driven insights for improving the standard of care.
Austin Boral (MBA + MPP '23) is the co-founder of Civic Roundtable, a community platform that strengthens institutions by connecting public servants to the people they trust the most: their agencies, associations, and peers.
Catarina Correa (MC/MPA '23) aims to reduce excessive violence and bias in policing by increasing the skills of Brazilian police officers through online courses on de-escalation, restorative justice, and racism.
Darryl Lindie (MIT MBA + MPA '23) is the President of New Majority Capital Foundation (NMCF) Inc. and part of the founding team at New Majority Capital (NMC), which together aim to close the racial and gender wealth gap by helping underrepresented entrepreneurs access the tools and resources needed to acquire a business and build generational wealth.
Dhananjay Goel (Penn MBA + MPA '23) is the co-founder of DetoXyFi, which helps people suffering from water contamination get clean drinking water by building affordable, next-generation, household drinking water filters.
Eshwar Bandi (M.Ed '23) is the co-founder of Inqui-Lab Foundation, which aims to nurture the problem-solving capacity among the next generation from low-income, marginalized communities in India.
Gulnaz Kordanova (M.Ed '23) is the founder and CEO of Connect-Ed, a platform that aims to bridge the digital divide through the collection and distribution of laptops and other equipment among schoolchildren from marginalized communities, as well as teaching children, adults, and seniors digital literacy skills.
Keona J. Wynne (PHS PhD '23) is the founder of CommUnity Cares, which aims to address internal and external factors that prevent high quality, preventive care from being the cultural norm in Black communities.
Kritika Kharbanda (MDS '23) aims to transform the construction sector by bridging the digital silos and infusing sustainability as a key contributor to the design process, rather than a mere add-on, for effective decarbonization.
Mengti Gu (MHCM '23) is the founder of FarmTime, which leverages local farms to provide education and employment opportunities for ASD children, teenagers, and young adults in China, closing service gaps and leading them to a more fulfilling life.
Samantha Hay (MPH '23) aims to deploy a health systems-based housing coordination framework featuring hospital-specific housing navigators in order to address homelessness at critical opportunities when homeless patients present to emergency departments (EDs) for help.
Sook Ning Chua (MPH '23) is the founder of Relate Malaysia, a not-for-profit organization which aims to improve mental health in Malaysia through research, training, advocacy and service.
Tayana Assomptia Jean Pierre (MPH '23) is the founder of Sante Tifi, a non-profit organization dedicated to eradicating the social disparities caused by gender inequality in Haiti by empowering the next generation of women through health education, sex education, entrepreneurship, and wellness promotion.
Tobias Lorch (MPH '23) aims to improve the management and dissemination of expiration dates on medical products to eradicate premature product expiration and its negative medical, environmental, and social consequences.
Returning 2021 Fellow
The Cheng Fellowship accepts rising juniors at Harvard College. This year, one 2021 Cheng Fellow is returning to complete her final year of the program.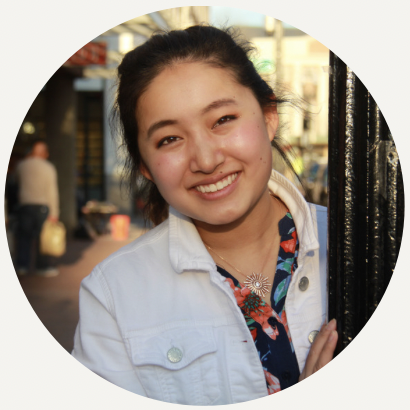 ---
Join us in welcoming the 2022 Cheng Fellows and returning 2021 Cheng Fellows on social media by tagging us @SICIHarvard and using the hashtag #2022ChengFellows!
The New World Social Innovation Fellowship is a rigorous program of SICI that selects and supports students – Cheng Fellows – from the Harvard community. Selected for their potential to catalyze positive social change, Cheng Fellows are committed to addressing specific social and environmental problems.