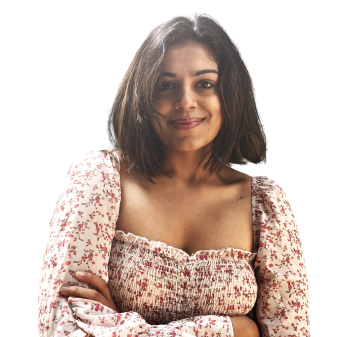 Kritika Kharbanda
"I'm bridging digital silos for embracing sustainability to decarbonize the construction sector."

Kritika Kharbanda is a Master's in Design Studies candidate ('23) at the Harvard Graduate School of Design, specializing in Energy and Environments. She is the co-founder of Cardinal LCA, a digital platform that helps architects reduce greenhouse emissions from their buildings throughout all stages of design.
Coming from an architecture background, Kritika found her passion at the intersection of design, sustainability, and technology. Having worked across these roles in India, Japan, Denmark, and now the US, she experienced digital silos and a lack of transparency in the current construction industry practices, that act as a major roadblock to reducing building emissions. She realizes that the building industry being a major contributor to global emissions (40%), it is imperative to reform for decarbonization to enable compliance with the net zero city goals.
Her first step in this direction included a digital tool called Cardinal LCA, with 700+ downloads since its release in September 2021. By 2022, the venture was awarded the Spark Grant, Social Impact Fellowship Fund, and was a finalist in the prestigious Presidential Innovation Challenge (2022). A student grant from the Harvard Office for Sustainability allowed her to further research in this direction, and she worked with the industry for data sharing on conventional building practices. As a prototype for testing her hypotheses, she built a digital platform that informs architects about the carbon footprint of commonly used building assemblies. As a Cheng Fellow, Kritika aims to establish an end-to-end framework for enabling digital transparency in the building industry and lay the groundwork for installing legislative and mandated avenues for decarbonization. In her spare time, you will find her playing basketball, curled up with a book, or on a hike on good weather days.
Role
Region
Global Goals
Year
2022