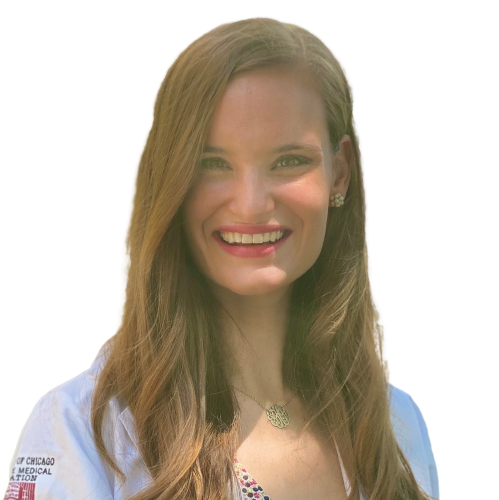 Samantha Hay
"I am combating homelessness at critical junctures when homeless patients present to EDs for help." Samantha Hay is a graduate student at the Harvard T.H. Chan School of Public Health pursuing a Master of Public Health degree with a concentration in Health Policy. She is also an Emergency Medicine Attending Physician and Health Policy Fellow at Brigham and Women's Hospital where she is focused on addressing social determinants of health through research, advocacy, and social innovation. She has a particular interest in the unstably housed population and its intersection with healthcare systems, especially emergency departments (EDs).
The COVID-19 pandemic started in the middle of Samantha's residency training, where she worked in an academic hospital in Chicago in one of the poorest zip codes in the country. She was struck by the system's inability to create safe discharge plans for patients like never before, especially COVID-19 positive housing insecure and homeless patients. Greater than half a million people experience homelessness on any given night in the United States. Now, more than ever, housing is even more inaccessible to the poor due to limited availability and soaring market prices.
EDs function as the safety net of society, where any person regardless of demographic, social, or economic status is evaluated, but they are staffed with medical professionals not trained or equipped to provide other basic human necessities for health, such as shelter. Samantha envisions a world in which EDs have social services tied into their framework. Shelter is not just available on the gurney in the hallway of the ED overnight, but instead, housing liaisons work in the ED and place unstably housed patients from the ED into shelter. As a Cheng Fellow, Samantha aims to create a nonprofit that implements a housing consult team in hospitals across the country.
Role
Region
Global Goals
Year
2022