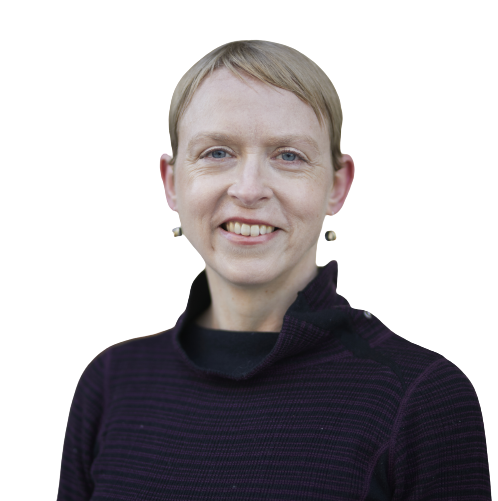 Adele Houghton
"I turn small scale real estate decisions into large-scale action on climate, health, and equity."

Adele Houghton graduated from the Harvard T.H. Chan School of Public Health as a Doctor of Public Health (DrPH), as an architect specializing in green and healthy building design, and Founder of ArchEPI, a Software-as-a-Service (SaaS) tool that converts open source environmental, demographic, and health data for every census tract in the U.S. into actionable design recommendations reflecting neighborhood priorities around climate, health, and equity. She is dedicated to transforming the currently fragmented and uncoordinated real estate development process into a mechanism for advancing climate, health, and equity.
Adele believes that our surroundings set the context for how we live as a society – and how society interacts with nature. When she graduated from architecture school in 2003, Adele chose to work in green and healthy building design. She pivoted from architecture to public health a few years later, when she realized that the tools and business proposition deployed by the green and healthy building sector were not sufficient to achieve its goal of transforming the real estate industry into a net positive for both the natural environment and human health.
Adele is a registered architect in the State of Texas. She holds a Master of Architecture from Rice University and a Master of Public Health from the Johns Hopkins Bloomberg School of Public Health. From 2005-2008, she ran the Green Guide for Health Care, the first best practices toolkit in the U.S. to take a health-centric approach to green building design and operations. Since 2008, Adele has managed a strategic consulting company, Biositu, LLC, dedicated to leveraging environmental sustainability to enhance community health. Her forthcoming book, Architectural Epidemiology (co-authored with Professor Carlos Castillo-Salgado at Johns Hopkins), explains the public health methods behind the ArchEPI tool and shares more than 20 case study examples.
As a Cheng Fellow, Adele worked with real estate developers, community groups, local governments to pilot and further refine ArchEPI.
Role
Region
Global Goals
Year
2022