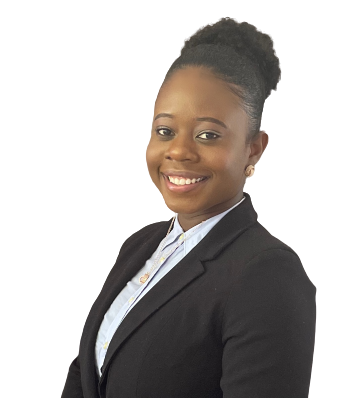 Tayana Assomptia Jean Pierre
"Gender equality begins with women knowing and owning their bodies."
Tayana Assomptia Jean Pierre is a Medical Graduate and an MPH candidate at Harvard T.H. Chan School of Public health. She is deeply committed to gender equity and global surgery. She is the founder of Sante Tifi, a non-profit organization dedicated to eliminating social disparities in Haiti caused by gender inequity, particularly in underserved areas of Haiti. In less than two years, her team was able to reach out to 250 girls throughout Haiti. Indeed, her nonprofit is a prevention program dedicated to empowering the future generation of women by breaking cultural taboos surrounding reproductive health, promoting wellness and self-esteem, and instilling an entrepreneurial spirit in young girls to promote women's financial independence. Sante Tifi also focuses on fostering Allyship and breaking down cultural male dominance stereotypes.
Tayana, as a young girl in Haiti, did not receive clear reproductive health education. As a medical student she faced gender discrimination while navigating medicine, particularly surgery, a male dominated field. As a Cheng Fellow, she hopes to contribute to the development of a standardized, efficient, and effective education model that can be widely implemented in Haitian youth curriculum.
Prior to HSPH, Tayana was as a visiting student in the Program in Global Surgery and Social Change at Harvard Medical School, where her research focused on the intersection of gender equity and surgery. She was also involved in research capacity building and worked closely with the Anti-Racism Curriculum group to develop an inward and outward facing anti-racism curriculum. In her spare time, she enjoys cooking, arts and crafts, and any outdoor activity.
Role
Region
Global Goals
Year
2022