Two weeks ago, I emailed a colleague to ask if I could introduce him to someone and he wrote back "Would love the intro. Off this week, but back next week, and raring to go for the fall!" Raring to go for fall?! I had to blink back shock for a full minute before I could process what exactly was so striking to me about his reply.
In so many areas of our lives right now, certainly, in my community anyway (where September is typically full of excitement and hustle), the prevailing vibe is not "raring to go." It's more like a cautiously optimistic, "wait and see."
Will there be a COVID-19 vaccine? Wait and see…
When can I see my loved ones again? Wait and see…
Which places and spaces will be safe? Wait and see…
Who will get an education? Wait and see…
Who will have jobs? Wait and see…
Who will be elected? Wait and see…
As scholars of uncertainty will tell you, "wait and see" can be a productive first instinct if it creates the space to do some sensemaking and to be adaptive. But if "wait and see" mode is on for months at a time, then in effect nobody's driving the ship. Consequently, if the subtext underlying many of the conversations I have with folks in the social impact community continues to be "wait and see," a reasonable person would have cause for concern about our society.
Keep your eyes on the prize could never be a better mantra than in times like these, especially for social innovators with a vision for a better world. It takes courage and discipline to reaffirm and hold a positive vision for our society in the midst of chaos. It is this strength of vision that will fuel the work, even if we don't know the exact way.
For me that plays out in a few areas:
As an educator, I envision all my students, regardless of location or background, learning what they need to this year while feeling seen, supported, and inspired by the education they receive. Actions our team has undertaken since affirming that vision include:

Normalizing auditory and visual privacy. For some students, the obstacles are not just technical nor logistical, but rather they fear expressing their views on particular subjects in a virtual context. Giving students the choice to participate in writing instead of spoken word, encouraging the use of earphones for confidentiality, and allowing people to step away as needed are all ways to support them.

As a leader in the social impact space, I aim to advance a vision of the world that is equitable, sustainable, and thriving through my leadership style as well as our programming. Actions I am taking on this front include:

Examining my leadership style at this moment (especially as a White cisgender woman from the US) and its effect on others as a crucial aspect of my effectiveness and performance.
Continuing to lend the weight of our initiative to the efforts of proximate leaders calling for change as we did with the #ShutDownAcademia movement in June.

As a citizen, I envision a world where all people are deeply and meaningfully engaged in a functioning democracy.

I am proud to support Harvard Kennedy School's work on the Harvard Votes Challenge, which aims for all students, faculty, and staff to vote in this year's election. If you plan to vote, check out this map regarding mail-in voting by state.
Together with you,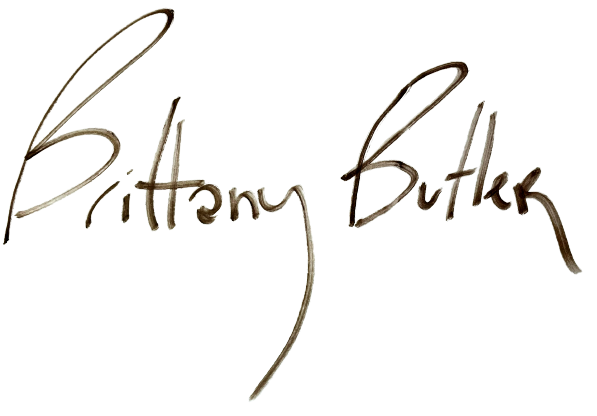 Brittany Butler
Executive Director, SICI
Adjunct Lecturer, HKS