The Social Innovation and Change Initiative. Behind the name is a movement to advance the practice of innovation with a social intent within and beyond Harvard. We illuminate the different pathways and platforms that individuals can take to bring positive social change. For us, this means developing cutting-edge research through our faculty, connecting cross-sector communities, producing and sharing new teaching materials, and inspiring others by offering a more expansive definition of "what counts" as social innovation.
SICI has something for everyone. However, this work would not be possible without a seasoned staff team that works to support students through a spectrum of activities, from leading open workshops that introduce social innovation concepts to coaching students launching and leading social impact efforts. Read below to learn more about the opportunities we have to offer and hear from the SICI staff that makes it all possible.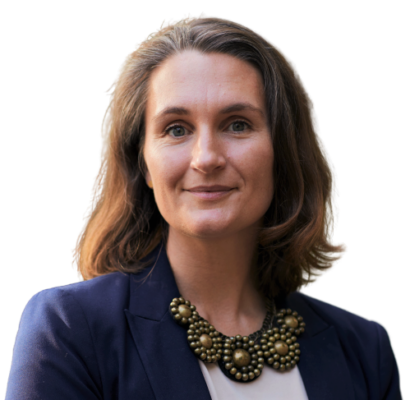 Brittany Butler, Executive Director
What made you want to work within the field of social innovation? What brought you to SICI specifically?
The phrase has two words so I'll take each in order. With respect to the "social" part, it's hard to remember back to a time when I wasn't in a job with social justice and social impact at the core of the work (okay I had one college internship in fashion PR, and that was enough for me!). Very simply, the motivation comes from a time when I was very small, maybe 4 or 5, and I realized that being on a just, thriving, peaceful, sustainable planet is just not a guarantee, not for anyone. The urgency I felt then has never left. On the innovation front, I'm drawn to the creativity that is required. If you are going to work all day and all night on the worst problems in our society, it can get disheartening pretty quickly. The innovation process is both intellectually and emotionally uplifting for me. There are a brilliant people everywhere in Cambridge, with the raw intellectual firepower and the desire to think through complexity. We need a diversity of people to break the status quo and so I think being in a diverse community like HKS is crucial.
What is your favorite part of the workday?
The focus of my role is somewhat seasonal. Over the summer, I spent time thinking about our strategic priorities and how to allocate our resources across projects to maximize our impact. I also took the time this summer (and will do again) to meet with other social innovation organizations in the Cambridge area (not to mention across other Harvard schools), exploring how we might work together on projects where we are stronger together. At the moment, as we head into the start of the academic year, I'm focused on overseeing the final details of program and pedagogical design. Over the J-term, I will typically re-evaluate the direction of our programming, based on data from the fall semester, and work with the team to tweak anything crucial that we think is inhibiting our performance. In the spring, I spend a lot of time mentoring students 1:1 about their projects and post-graduation plans. My favorite part of the workday (which occurs weekly more often than daily, if I'm honest) is when we get to reflect on some action we've recently taken (be it teaching a session, running an event, creating a tool for others to try out, or even just running a meeting) and then try to map out how we would do it better next time. This is when all the ideas come to me quickly: what to keep, what to scrap, and new ideas for how the puzzle pieces might fit together better next time. It's a very satisfying, iterative process. And it keeps me close to the work processes that we suggest social innovators do, so I'm never too removed from the work happening outside Harvard, which is important to me.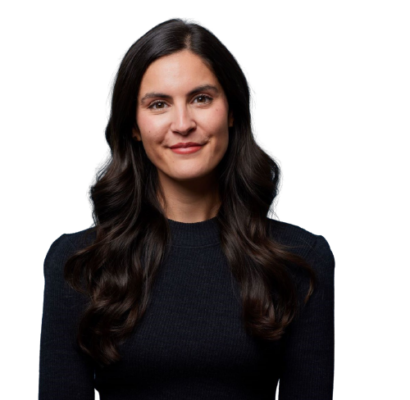 Colleen Kelly, Assistant Director
What made you want to work within the field of social innovation? What brought you to SICI specifically?
I have always cared about aligning my professional career with creating social impact in the world and I think was in the "social innovation" space before I knew what that really meant. My first exposure to social innovation work was when I joined a grassroots nonprofit and went to work alongside six women in rural Nicaragua, organizing women and youth to open dialogue and advance change around gender norms in the community. Most people probably wouldn't think of this work as particularly innovative, but at its core, it was pushing against the status quo and deeply embedded social norms in order to bring about positive social change through a peer-to-peer education model that had not yet existed in this community. That is innovation! I joined SICI as part of the founding team in 2016. I was really motivated by what we had to offer to the burgeoning social innovation conversation, as more than tech and apps, but fundamentally about shifting power and resources. To me, it's a moral imperative to use a platform like Harvard's to support, encourage, and accelerate our community to be part of a movement for change.
What is your favorite part of the workday?
I have my hands in a little bit of everything at SICI so no two days are alike! Overall, my role is about operating the day-to-day work of our initiative across all of our portfolios and helping to set programmatic strategy and implementation design to make sure we are living up to our overall strategy, vision, and mission. Everyday is different but I have to say, at a 30,000 ft view, I really enjoy the strategic part of my work! It's like figuring out a puzzle. You know big picture where you want to go and the impact you want to have in the world, and then the puzzle is figuring out how to get there with the resources available to you. SICI is also innovating! The pathways aren't always clear and we do a lot of experimenting and testing to figure out how we can be a value-add to the Harvard community and larger social innovation space.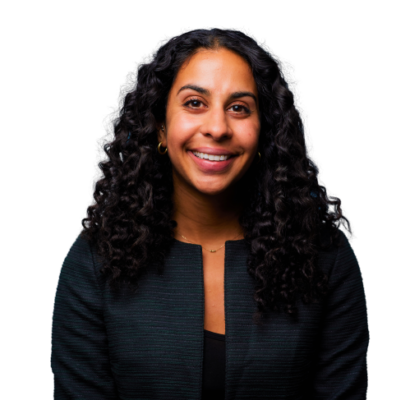 Ally Phillip, Program Coordinator
What made you want to work within the field of social innovation? What brought you to SICI specifically?
My goal is to always have a career of purpose and to use my position as a force for social good. I come to SICI with a background of working with community organizers and activists who are working to address environmental and social justice issues in New England. These were innovative community efforts as they should be – led by and for the community – but many dealt with systemic issues often beyond their control. After working with this community for three years, it became clear that to drive positive systemic change, I could have a larger impact working across different systems to create just societies and redistribute power to those most impacted by inequities. Working at SICI allows me to elevate the role community organizers play in driving social innovation, while working with students across different sectors to bring positive social change.
What is your favorite part of the workday?
As Program Coordinator, my work focuses on SICI's student facing work – specifically planning and managing SICI events and coordinating the Cheng Fellowship activities. The amazing part of my role is each day can be vastly different and include anything from 1:1 meetings with Cheng Fellows, coffee breaks with students, meeting with social innovation practitioners, managing SICI events, brainstorming upcoming activities with the SICI Team, and more! My favorite part of the workday is anytime I get to speak to, interact with, or even just email our students! Working with dedicated change-makers who are addressing the most pressing social problems of our time through innovations in government, nonprofit organizations, activist movements, and social enterprises is what gets me up and excited for work every day.
SICI is social-impact first–we push our community to better understand the problem-space they are working within, the pathway they propose to bring different change, and how they are best positioned to become an agent of change. As a team, our staff is eager to support students at whatever stage in the social innovation spectrum they may be.
To learn more about SICI's Academic Co-Director, Julie Battilana, click here to read her interview with the Harvard Kennedy School. We would love to connect with you in person and invite you to our Open House on September 10th from 4PM – 6PM in the Studio (Belfer 102)!