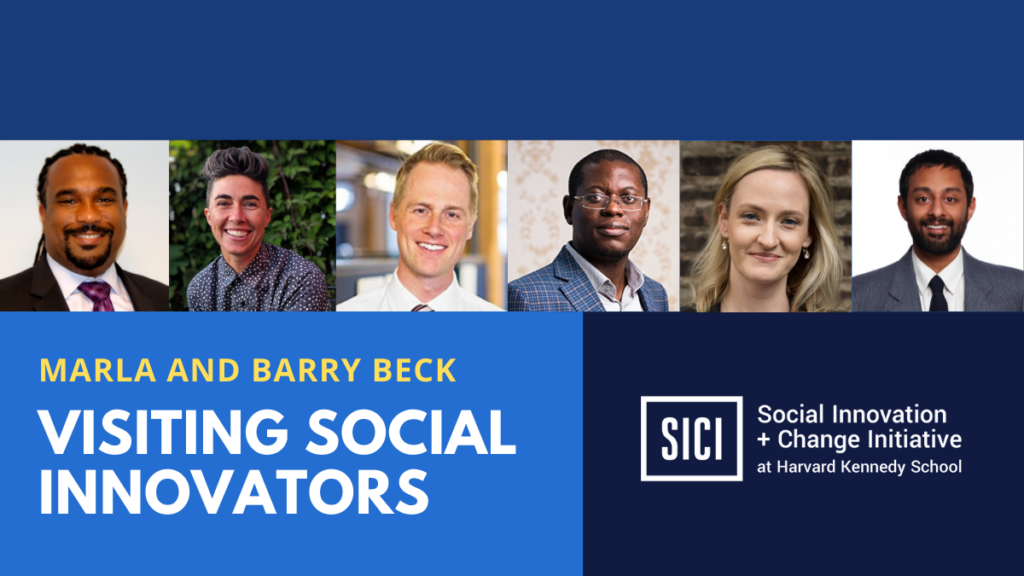 The Social Innovation and Change Initiative (SICI) is honored to announce the Marla and Barry Beck Visiting Social Innovators for the 2021-2022 academic year. Each year, SICI is privileged to host a small group of accomplished practitioners from around the world who operate beyond traditional boundaries, bringing a multi-sector, global, systems perspective to their social innovation work.
This year's Beck VSIs demonstrate the power of movement building and innovation required to dismantle the status quo. These innovators are using that power to advance educational equity, safeguard human health, and inspire generosity. This moment is about more than individual leaders and organizations — it's about transformative movements that can translate inspiring vision into lived reality through the exchange of knowledge, networks, and resources. We are delighted to welcome this year's Beck Visiting Social Innovators: an accomplished group of change-makers doing just that.
Meet the 2021-22 Beck Visiting Social Innovators
Join us in welcoming the Marla and Barry Beck Visiting Social Innovators by tagging us @SICIHarvard and using the hashtag #BeckVSIs!