As part of the Social Innovation + Change Initiative, I am frequently asked how I can tell if a social impact effort is "truly innovative" (interestingly, far fewer people ask the same question about "true social change"). My response, though perhaps disappointing for some, is that most of the ideas we study and support at SICI are not new at all, in the absolute sense. Rather, they are boundary-pushing and innovative within their geographical, cultural, and historical contexts. Understanding context is crucial for those of us interested in lasting and sustainable social good because social problems that may seem similar on the face of things are often deeply entrenched in very different and nuanced facets of their environment.
Unfortunately, it is fairly easy in the social impact profession to advance individual efforts without much context, and in particular, without historical context. It is common, for example, for incubators, governments, and funders (including ourselves!) to drill applicants on details about the present and future, with much less attention paid to who and what have come before. This tendency is a problem first because we risk unintentionally interrupting what is already working well, drawing resources away from promising trends, and/or backing efforts that have troubling track records, to name just a few.
We also leave a lot of power on the table. Namely, we miss the chance to connect smaller, timebound efforts to a larger movement for social change. The work undertaken by social innovators has been criticized for producing only incremental outcomes and I believe ahistoricism is one cause.
We can learn so much from the current moment about the power of connecting events over time. George Floyd's murder sparked widespread public outrage because, among other reasons, Black Lives Matter organizers worked hard to link the names of Black people killed by police in the United States to each other. The stories of Eric Garner, Philando Castile, Tamir Rice, Atatiana Jefferson, Breonna Taylor, and more demonstrate a pattern that cannot be ignored. The hashtag #BlackLivesMatter is a great example of how joining one call to action with others from the past adds strength.
If we are not simply interested in innovation for its own sake, but in its potential to unlock positive and lasting social transformation, we must tie our work today to the movements that started before our time and will likely continue after we are gone. Together let's:
Move beyond landscape analysis to include historical analysis
Inspiring example: Black History Bootcamp, "a 21-day walking meditation in the footsteps of our foremothers for self-care and survival" by GirlTrek.
Key question: What (erased or forgotten) wisdom can help us today?
Worry less about competitors and more about finding sister efforts
Inspiring example: Point #5 in Echoing Green's "Meeting this Moment".
Key question: How might our work lift other boats and embed us in a movement?
Tackle a problem that takes decades, not just quarters, to achieve
Inspiring example: Long-Term Stock Exchange aims to rewrite investing rules.
Key question: Is our work driving towards a system-level change?
The uncertainty and intensity of the challenges facing our society and our planet at this moment make it an opportune time to push beyond incrementalism. Doing so requires movement building and each of us to find our place, not only at this moment, but as a part of history.
Together with you,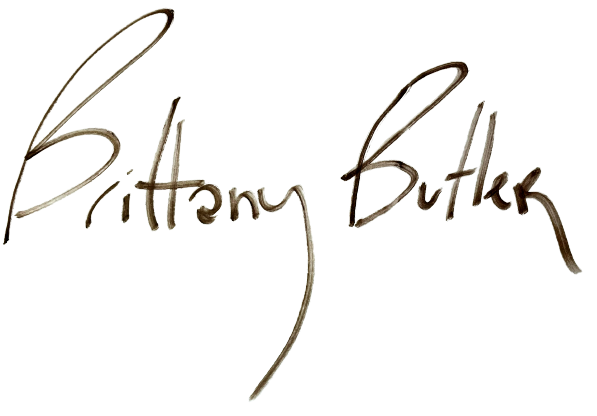 Brittany Butler
Executive Director, SICI
Adjunct Lecturer in Public Policy, HKS