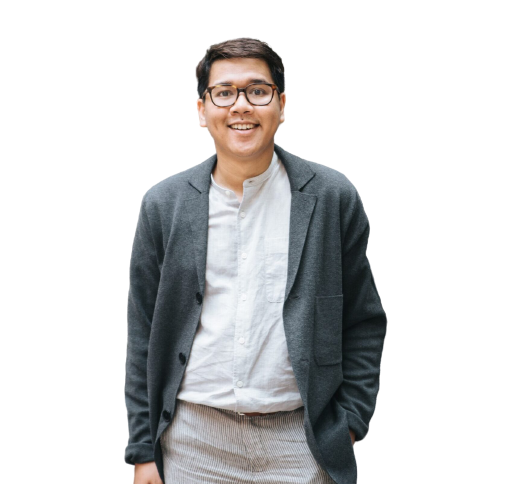 Iman Usman
"I leverage the use of technology to improve access to quality education in Southeast Asia."

Iman Usman graduated from the Harvard Graduate School of Education with a Master's in Education in 2022. He is the Co-Founder and COO of Ruangguru, the largest ed-tech company in Southeast Asia. Iman's passion for education stems from his deep concern about the unequal access and lack of quality of education in Indonesia.
Through Ruangguru, Iman and his team have been developing affordable and innovative educational solutions – catering to a wide range of people of all ages, including learning video subscriptions, tech-enabled learning centers, on-demand employable skills training, among others. Since its inception in 2014, Ruangguru has become the key champion in mainstreaming ed-tech in Southeast Asia Region, serving over 25 million learners in Indonesia, Thailand, and Vietnam. For its innovative approach amidst COVID-19, Ruangguru was listed in Fast Company's Most Innovative Company 2021 (#2 in Education, #25 in all sectors).
Iman's contribution and commitment to education and youth empowerment have been recognized globally. He won the 2008 Indonesian Young Leader Award by the President of the Republic of Indonesia, the 2010 Global Changemaker Award, the 2011 UN Youth Assembly Recognition on Humanitarian Development, among others. In 2016, he was appointed by the Indonesian Government to sit at the Youth Panel of the Education Commission, together with Malala Yousafzai. Iman was also included in the list of Forbes Asia 30 Under 30 for Consumer Technology in 2017, won the Emerging Entrepreneur Award 2019 from Ernst & Young and Social Impact Award by Credit Suisse & Tatler Magazine in 2020.
As a Cheng Fellow, Iman focused on sharpening Ruangguru's social impact strategy and sustainability plan to provide better and easier access to quality education in Southeast Asia.
Role
Region
Global Goals
Year
2021