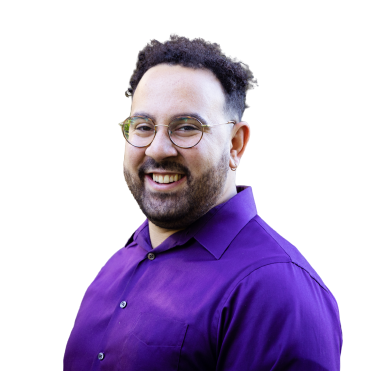 Devin Samuels
"Through empathy building and education, I fight for a future that leads with safety and love."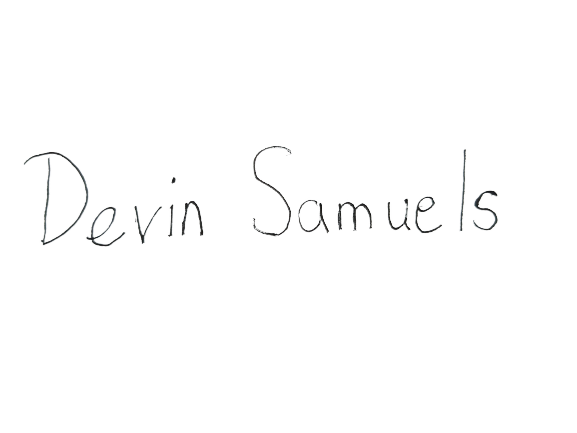 As the Senior Program Manager at SICI, Devin Samuels leads the New World Social Innovation Fellowship. Devin acts as the program's resident educator, program designer, and implementer with the aim of fostering an exemplary learning experience that drives impact.
Prior to joining SICI, Devin was the Programs and Events Manager for DESIGNxRI, a Rhode Island based non-profit focused on the economic development and support of the creative economy. In this role, Devin orchestrated DESIGN WEEK RI – an 8-day festival that galvanizes the Rhode Island design community through workshops, tours, and celebrations. He also managed the small-business accelerator program, Providence Design Catalyst, and created Equity x Design RI, a multi-business program which lead to the creation of new equity-based protocols within the field. Devin continues to bring this level of intentional program creation, management, and facilitation into his work at SICI.
Concurrent with this work, Devin has been an arts educator performing poetry on local and national stages for the past 15 years. With a strong investment in community, Devin has spent years cultivating youth and adult arts education spaces throughout the country. In Detroit, Devin Samuels worked with Inside Out Literary Arts Project supplying leadership and arts programming to youth through the orchestration of the Detroit Youth Poet Laureate Program, City Wide Poets, and Michigan Louder than a Bomb Festival. He worked with Youth Speaks as Slam Master running the competition portion of the Brave New Voices International Poetry Slam Festival for many years as well as doing extensive work with organizations throughout New England. Devin's pedagogy utilizes poetics and the radical imagination to grow critical thinking, self-reflection, and empathy as primary drivers of social change. Devin is a 2017 Poetry Foundation Incubator Fellow and his work can be found in City & Sea Poetry Anthology, Slag Review, Wayne Literary Review 2018 and Systemic Crises of Global Climate Change: Intersections of Race, Class, and Gender. Devin Samuels currently serves on the board of Detroit Jews for Justice, is advisor to Providence Poetry Slam, and an active member of multiple movement and arts organizations.
Role
Region
Global Goals
Year
2022