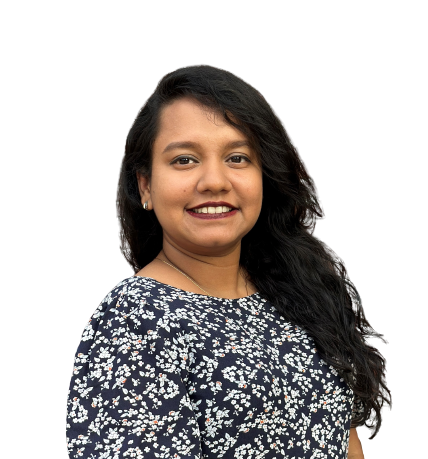 Alria Kharage
My mission is to empower adolescents from low-income families to aid transition from learning to livelihood.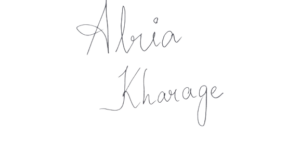 Alria Kharage is pursuing her Master's degree in Education Leadership, Organization, and Entrepreneurship at the Harvard Graduate School of Education. a. She Co-founded Asude Foundation, a nonprofit organization with a vision to provide holistic education for every child in India.
During her Teach for India Fellowship, Alria took on the role of guiding and supporting adolescent students as they transitioned from school to higher education. Her drive to ensure that students continue to learn led her and her partner, Vyankatesh, to establish the Asude Foundation amidst the peak of the COVID-19 pandemic.
The North Star Program is the flagship initiative of Asude Foundation, which aims to be the guiding light in the lives of Grade 9 and 10 students to equip them with essential life skills that can be instrumental in shaping their future. The program highlights the importance of guidance during a crucial phase of adolescent students' growth when they are faced with the daunting question of what to do next after school. By collaborating with government schools and extending support to children from low-income families, Asude Foundation is making a significant difference in the lives of young minds.
Since 2020, Asude Foundation has impacted more than 14,500 students across 72 government schools in the state of Maharashtra in India. As Asude Foundation's Chief Program Officer, Alria's work reflects her commitment to empower youth and promote transformative education. As a Cheng Fellow, Alria aims to inspire positive change to leave a lasting impact on the lives of young learners in India through her passion, vision, and dedication for education.
Role
Region
Global Goals
Year
2023