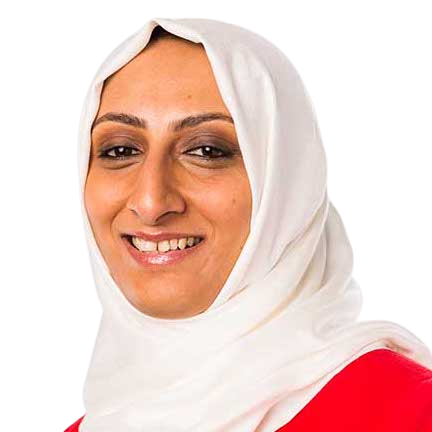 Zubaida Bai
"I am committed to making the world a better place for women and girls globally."

Zubaida Bai is a thought leader and innovator who has designed and supported sustainable solutions for underserved populations, with specific focus on gender. Building on her expertise as a mechanical engineer, product designer, and an empathetic communicator, Zubaida put her passion for bettering the lives of women and girls to work founding her company, ayzh, (pronounced eyes) in 2009. This women's reproductive health product and services business, serving the emerging and frontier markets has improved the lives of over one million women and girls and evolved into a global enterprise. After leading the organization for 12 years she is now serving on its board.
With cross sector insights, Zubaida Bai brings expertise in risk and compliance when navigating a global market landscape. She is currently serving as President and CEO of GRAMEEN Foundation. As the first woman and the first Indian American to lead the organization, she uses her strategic expertise and global perspective to advance Grameen Foundation's mission to create a world without poverty and hunger. The skill sets Zubaida brings are ones that have been hard earned through on-the-ground efforts in scaling up, working with and influencing global networks and players, and above all practicing empathetic communication.
Some of her recognitions of note are Young Global Leader by the World Economic Forum, a Maternal Health Champion by Ashoka, and a Sustainable Development Goals Pioneer (United Nations Global Compact). Ms. Bai has spoken at multiple global forums including the United Nations and TED.
She holds a master's degree in Mechanical Engineering and an MBA. She was also conferred with an Honorary Doctor of Humane Letters degree by Claremont Graduate University in 2018 for her ability to work at the intersection of various sectors seamlessly, and to energetically bring her unique insights and fresh perspective to the table.
Role
Region
Global Goals
Year
2023